Ningbo Dragon Packaging Technology Co.,ltd is a high-tech enterprise which specilizes in developing and manufacturing packing materials for pharmaceutical products, foods and anti-fire compound materials. It is our consistent mission to provide customers with high-performing and value-added products and total solutions.
We have had access to the Good Manufacture Practice (GMP) of Chinese STATE FOOD AND DRUG DMINSTRATION(SFDA) , manufacturing facilities are complimented by state of the art quality testing and production equipments ; We have been dedicated to the supply of excellent and high grade pharmaceutical product--packing material, such as : cold-forming blister aluminum foil ,PVC/PVDC hard chips, double-aluminum compound packing film, paper-aluminum compound packing film, paper-plastic compound film, color aluminum foil used for PTP£¬especially, we have applied registered certifications of pharmaceutical packaging material for all types of these products.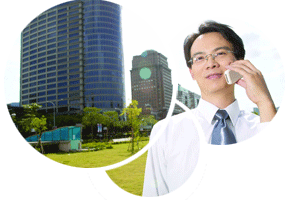 Now, our products has been covering most of China domestic market, also one of the main supplier to South-East Asia, and the South America market, including some of Eropean countries, eg: Russia, England etc.

Self-developed coated aluminum foil production lines and supporting lamination ¡¢ printing¡¢and post-processing production equipment created a great platform to provide faster services for all the customers; The unique production process is the magic weapon of company to conquer the high market share ; Introduction to ISO 9000 quality management system is used to ensure the company's products in client waived.
JKPM dose good at keeping the latest fashion of the world packing materials used for pharmaceutical products, has the courage to win the world-class brand, its cold-forming blister aluminum foil and fire proof totally compound materials developed by itself have been applied to be the Chinese patents, and each performance of them has come up to the international advanced level. JKPM can not only provide excellent packing materials of high quality used for pharmaceutical products, but also it is a great many application engineers team willing to share their rich experiences with friends, and they shall give you the total solutions for your pharmaceutical product-packing, and produce more values for you.
The Company are supported in its efforts by a young elite management team and very strong technical forces in the industry are dedicated to creating a corporate culture that rewards the success of the company's employees, producing the highest quality ,value-added products possible, perfect solutions provided and working on behalf of the Company's clients to assist them in their growth.

Corporation Mission :
To become a dominant player in the Pharmaceutical packaging materials industry in China , and to be prepared in every aspect of the company's business to take advantage of the explosive growth taking place within China. To provide the highest quality products available, and to work as a true partner with JKPM's clients in assisting them with their growth. To continue to foster a corporate culture that rewards all of its employees for their dedication, loyalty, and accomplishments. To seize every opportunity to enhance our customers¡¯ value.